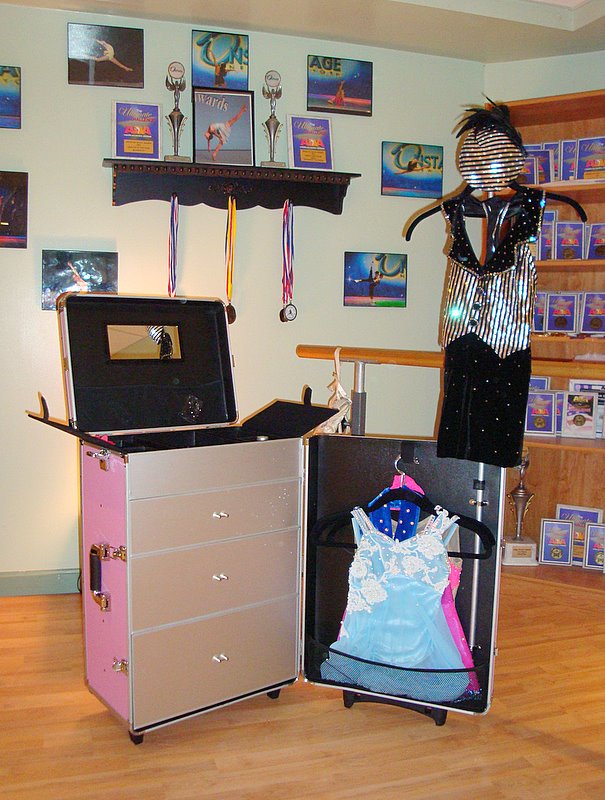 Dance Competitor's Trolley – is the travel solution for dance competitors. There is no need for unsightly dance bags, dance luggage and dance trunks anymore.
Travel from the dance studio to dance competitions in style with the sleek and fun Dance Competitor's Trolley! It offers the ability to store all of your dance accessories: makeup, hair accessories, jewelry, shoes, hats, gloves, costumes, etc…all at your finger tips.
Functioning as a portable dance wardrobe, it can be rolled from dance destination to dance destination. Flip up the top, open the door and raise the retractable rod, convenience at its best!
The interior consists of a sectioned top with removable trays, each secured by covers on either side with an open center. Below are three graduated drawers. The top drawer is divided into three sections for storing smaller items. The middle and bottom drawers are full size. Its top offers a mirror and storage net. The door features a secured hook and net at the bottom with a retractable rod.